Reading Time:
50
minutes
Annual festivals in Ireland are not just happening at the height of the tourist season.
This page contains affiliate links and I may earn compensation when you click on the links at no additional cost to you.
In fact, you'll discover them at any time of year.
And that usually includes a combination of music, arts, food, and sports festivals for all to enjoy in all parts of the country, from north to south, east to west.
This list of annual festivals in Ireland, which is categorized by county, has been created to make it easy for you to locate fun things to do in different parts of Ireland.
It is by no means a complete list at this time.
Please note that some festivals have yet again been postponed due to the pandemic, with some of them already scheduled for 2022.
Annual Festivals in Ireland
Antrim
Atlantic Sessions
Usually takes place in Portstewart and Portrush, Co. Antrim
Nov 16-19, 2023
https://www.atlanticsessions.com/
This award-winning music festival normally features over 50 of Northern Ireland's finest musicians.
Entertainment takes place in local coffee shops, hotels, restaurants, specific music venues, and bars in Portrush and Portstewart on the Causeway Coast.
Auld Lammas Fair
Ballycastle, Co. Antrim
Aug. 28-30, 2023
This is Ireland's oldest traditional fair marking the end of the harvest season.
It has been taking place in the beautiful seaside resort of Ballycastle, Co. Antrim since the 17th century.
Local culinary specialties include Yellowman, a locally made honeycomb, and Dulse, a dried seaweed.
Livestock is bought and sold, and there's lots of entertainment in the form of music, face painting for kids, and fortune-telling.
The annual event includes horse races on the beach, as well as an outdoor concert and fireworks display. FREE
Balmoral Show
Lisburn, Co. Antrim
May 10-13, 2023
https://www.balmoralshow.co.uk/

This is Northern Ireland's biggest agricultural and equestrian event, drawing big crowds to the Balmoral Showgrounds in Lisburn.
Enjoy show jumping and marvel at the exhibition and trade show of agricultural machinery. Plenty of cattle, sheep, pigs, and poultry to see as well.
The 2023 event will mark the 154th year of this popular show.
Belfast Film Festival
Many venues across Belfast
Nov.2-11, 2023
https://www.facebook.com/BelfastFilmFestival/

This rapidly-growing festival represents the best in new, short, and classic cinema.
Films are shown in several venues across Belfast, including the Strand Cinema, the Waterfront Hall, the Culturlann Centre, the John Hewitt Bar, as well as the Queen's University Film Theatre.
Belfast International Arts Festival
Events throughout the city
Oct. 12-29, 2023
https://belfastinternationalartsfestival.com/
This world-renowned international arts festival started out as a much smaller event at the Queen's University campus in the city.
It is now one of the largest annual festivals in Ireland.
It includes performances in theater, dance, classical and roots music, the visual arts, film, literature, and more. This year's festival will be its 59th.
Belfast Tradfest
Belfast, Co. Down
July 21-28. 2024
https://www.belfasttraditionalmusic.com
Masterclasses, workshops, talks, and traditional Irish music sessions in pubs across the city are all part of this popular Irish music celebration known as Belfast TradFest.
If you're a fan of the Irish trad scene, you won't want to miss this weeklong event next year.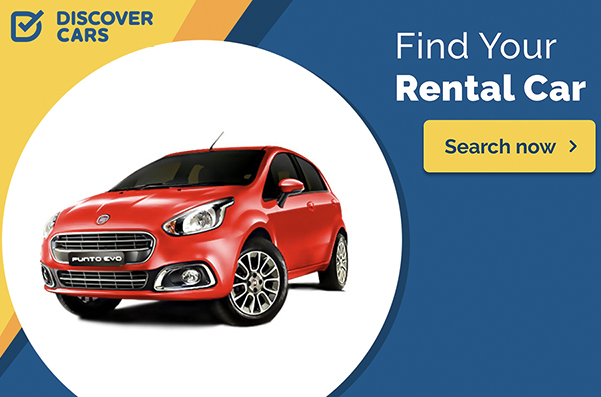 Dalriada Festival
Glenarm Castle, Glenarm, Co. Antrim
July 2024 (dates to be announced)
http://www.dalriadafestival.co.uk/
This is a well-established festival in Northern Ireland complete with music, dance, food and drink, chef demonstrations, craft/trade stalls, exhibitions, children's entertainment, and more.
Stay for a day or the weekend. Glamping packages are available. Keep an eye on the website above for more details on what to expect at this very popular festival.
Garden Show Ireland
Antrim Castle
June 2024 (date to be announced)
https://gardenshowireland.com/
You'll find a mix of gardening, food, music, and more at the Garden Show Ireland held on the grounds of Antrim Castle.
Kids will have a ball building fairy houses, creating their own flower or feather headbands, and flying their own kites.
You'll also find cooking demonstrations at the food pavilion, with lots of fresh food from local artisans to taste. Find out more by heading to the website above. Tickets are an affordable £10.
Glens Storytelling Festival
The festival takes place in different communities, including Ballygawley, Carnlough, Cushendall, Cushenden, Glenariffe, Glenarm, Ballycastle, and Rathlin Island.
October 19-22, 2023
https://www.armstory.org.uk/glens-storytelling-festival
If you are captured by stories, then you won't want to miss this storytelling festival that celebrates the rich cultural history of the Glens of Antrim.
The festival includes storytellers and musicians from across Ireland and around the world.
Rathlin Sound Maritime Festival
Causeway Coast (between Ballycastle and Rathlin Island)
End of May/Beginning of June 2024 (exact dates to be announced)
https://www.rathlinsoundmaritimefestival.com/
This summer festival celebrates the maritime heritage of the North Antrim Coast, including the Rathlin Sound, the body of water that runs between the island and Ballycastle on the mainland.
Some of the activities include a sailing regatta and currach racing, as well as a visiting tall ship and the recreation of an "invasion" by the Vikings.
Armagh
Armagh Food and Cider Festival
Various locations throughout Co. Armagh
Sept. 7-10, 2023
www.visitarmagh.com/foodandcider
Are you a foodie? Ireland's reputation for producing bland food has long gone.
This three-day festival, featuring the best artisan cider-makers in Northern Ireland, as well as food from today's most inventive chefs, will definitely change your mind.
The festival takes place at various locations throughout the county. There are usually several free events and others for as little as £25.
Armagh Georgian Festival
Various locations throughout Armagh City
Nov. 23-26, 2023
https://visitarmagh.com/festivals/georgianfestival/
The Armagh Georgian Festival is truly a celebration of the city's rich Georgian heritage and another one of the popular annual festivals in Ireland.
Taking place over two weekends in December, the event includes a "series of small-scale, unique experiences which celebrate the many different aspects of Georgian Armagh including buildings, history, and heritage."
Trot the tree-lined Georgian Mall on a horse and carriage ride or take an outdoor walking tour that will bring you back to the Georgian era.
Guided tours of the city's majestic Georgian buildings are also included.


Home of St. Patrick's Festival
Various locations across the city of Armagh
March 2024
https://visitarmagh.com/festivals/st-patricks/

The Gathering: Stories Through Fire
The Navan Centre and Fort, 81 Killylea Road, Armagh
Three-Day Mini Festival, August 2024 (dates to be announced)
https://visitarmagh.com/places-to-explore/navan-centre-fort/
To celebrate the festival of Lughnasadh (Lunasa), the Navan Centre & Fort is putting on a 3-day mini festival this year that starts with an evening of storytelling, together with a two-course meal cooked over a fire by local culinary experts. "Games of the Past," influenced the ancient Tailteann Games, is another activity that visitors are sure to enjoy over the weekend.
The weekend concludes with a "Wellness for the Future" session of yoga, meditation, drumming and dancing.
Read More: Armagh: Ireland's Orchard County
Carlow
Borris House Festival of Writing & Ideas
Borris House, Borris, Co. Carlow
Mid-June 2024 (dates to be announced)
https://festivalofwritingandideas.com/

Enjoy a weekend of stimulating conversation and discussion with award-winning novelists and journalists, artists, filmmakers, political commentators, musicians, architects, and others at Borris House in the village of Borris, County Carlow.
Borris House was once the seat of the High Kings of Leinster and has been occupied by the same family for over 800 years.
The festival has been known to spill out into the village's pubs, making for a truly inspiring and fun event.
The 2022 festival included over 75 speakers who participated in 60 different events. Tickets for the 2023 festival are now on sale.
Carlow Walking Festival
In the Carlow Countryside
July 2024 (dates to be announced)
https://carlowtourism.com/walkingfestival/
The Blackstairs Mountains and the River Barrow feature prominently in the range of walks offered for all fitness levels during the Carlow Walking Festival, including everything from advanced mountain treks to peaceful woodland walks. Walks vary in price from €10 to €20 per person. To book your ticket, go to the website above.
Scarefest
Throughout Carlow town
Oct. 31, 2023
https://www.facebook.com/ScarefestCarlow/
This is the largest Halloween festival in Ireland's Southeast, which includes 7 days of fun, frights, and entertainment.
The International Pan Celtic Arts Festival
Carlow Town, Co. Carlow
April 2-6, 2024
http://www.panceltic.ie/
This festival is a celebration of the cultural links between the Celtic nations of Ireland, Scotland, Wales, Brittany, Cornwall, and the Isle of Man.
While it is mainly a competitive event, there are many informal events to entertain others who are interested in Celtic culture.
Read More: County Carlow: The Celtic Center of Ireland
Cavan
Ed Reavy Traditional Music Festival
Town Hall, Cavan
Oct. 20-22, 2023
https://www.facebook.com/EdReavyTradFest/
A 3-day festival celebrating the Cavan-born fiddler Ed Reavy, who emigrated to the United States in 1912.
An outstanding fiddler, Reavy recorded under the Victor label during the 1920s. He is said to have composed between 400 and 500 traditional dance tunes.
Organized by the Cavan division of Comhaltas Ceoltóirí Éireann.
Clare
Burren Slow Food Festival
Lisdoonvarna, Co. Clare
May 19, 2024
https://www.slowfoodclare.com/festival/
Sample local artisan foods, meet the producers and growers, mix with fellow foodies, and observe cookery demonstrations from well-known chefs, all in the beautiful setting of the County Clare Burren region.
Burren Winterage Festival
Burren, Co. Clare
October 27-29, 2023
https://www.burrenwinterage.com/

A celebration of the Burren's farming tradition known as winterage. Expect a variety of farming, heritage, cultural and family events over this October bank holiday weekend.
The 2023 program is not yet available. Keep an eye on the website above for details as the events get closer.
Doolin FolkFest
Hotel Doolin, Doolin, Co. Clare
June 14-16, 2024
https://www.doolinfestivals.ie/
This is a firm favorite among Irish folk enthusiasts who flock to this part of County Clare, which is already rich in Irish traditional music.
Popular folk legend Christy Moore is headlining this year's 10th anniversary festival. Get your tickets here (click on the Doolin Folk Fest 2023 graphic).
Ennis Book Club Festival
March 1-3 2024
https://www.ennisbookclubfestival.com/
This is Ireland's largest book club festival, with several live activities as well. Find out more by clicking on the website above.
Feakle International Festival of Irish Music
Feakle, Co. Clare
August 2024 (dates to be released)
http://www.feaklefestival.ie/
The Feakle International Festival of Irish Music attracts traditional Irish music enthusiasts from across the globe.
Some of the finest musicians and performers have come to this small village over the years.
Lisdoonvarna Matchmaking Festival
Venues throughout the town
Sept. 1-30, 2023
https://www.matchmakerireland.com/
For four weekends in September, the town of Lisdoonvarna in Co. Clare turns into matchmaking central.
The town, known for its mineral springs since the 18th century, is also the place where singles come in the hopes of being matched with a potential spouse.
It's an old tradition in the town that has been promoted by official matchmaker/horse dealer Willie Daly, making it the largest and most popular matchmaking event in Europe and yet another popular annual festival in Ireland.
Willie Clancy Summer School
Miltown Malbay, Co. Clare
July 6-14, 2024
https://www.scoilsamhraidhwillieclancy.com/
This is among the major music events in the country, drawing Irish traditional music enthusiasts who play and/or listen to the craft. Workshops and classes are available for trad musicians and singers.
Lots of impromptu trad sessions take place day and night on the streets of Miltown Malbay and in its pubs.
By clicking on the Amazon link below, I may earn a small commission from the Amazon Associates Program, but only if you decide to buy something on the site. However, you will not incur any additional costs by doing so. 
Shop for Travel Accessories on Amazon
Read More: County Clare: The Banner County
Cork
A Taste of West Cork
Events to be held in several towns and villages in West Cork
September 2023 (date to be announced)
https://www.facebook.com/atasteofwestcork/
This annual 10-day festival celebrates West Cork's unique food culture. Over 250 events are usually planned across West Cork in 41 of its towns and villages, as well as 8 islands.
Expect to see a mix of food markets, cooking demonstrations with guest chefs, food tastings, talks, exhibitions, and the chance to attend a number of dinners, brunches, and banquets, all consisting of the finest West Cork cuisine.
Clonakilty Guitar Festival
Clonakilty, West Cork
Sept. 14-24, 2023
http://clonguitarfest.com/
During this 7-day festival celebrating the guitar, Clonakilty is host to an array of performances and events in a variety of venues, including local schools, the town library, bars, and even butcher shops.
Most events are free, except for a few select ticketed shows.
Cork Folk Festival
Cork City
Sept. 28-Oct. 1, 2023
https://www.corkfolkfestival.com/

The Cork Folk Festival includes performances from folk artists in 40 venues across Cork City and around the county. You'll find everything from sean nós dancing (old-style Irish dancing) to Bluegrass, Cajun music, and much more. Many of the events are free. You can purchase tickets on the website.
Cork International Choral Festival
Cork City Hall, Cork
May 1-5, 2024
https://www.corkchoral.ie/
Cork welcomes choirs from across the world to perform in a variety of events, including gala concerts, schools concerts, national and international competitions, and world-class performances that brings the city to life for a celebration of choral music.
Cork International Film Festival
Nov. 9-19, 2023
https://www.corkfilmfest.org/
The Cork International Film Festival is an annual event that has been an integral part of Cork City's cultural scene since its inception in 1956.
The festival is a showcase of Irish film productions, with an eclectic mix of big-budget films, world cinema, independent movies, documentaries, and short films from across the globe.
Cork Midsummer Festival
Cork City Hall, Anglesea Street, Cork
June 2024 (ates to be released) 
https://www.corkmidsummer.com/
This festival includes 11 days of theatre, literature, dance, circus, and visual arts events.
Take a look at the 2022 program to get an idea of what's in store for next year's festival.
Guinness Kinsale Jazz Fringe Festival
Kinsale, Co. Cork
Oct. 26-30, 2023
https://www.purecork.ie/whats-on/11141730/
An offshoot of the larger, more well-known Cork Jazz Festival, this one is equally enjoyable for jazz lovers. Events take place across Kinsale in at least 20 separate venues.
Given that the event is staged around Halloween, there is generally a scary theme to it all, making it an event that everyone can enjoy.
Indiependence Festival
Mitchelstown, Co. Cork
August 2024 (dates to be released)
https://indiependencefestival.com/

Considered by fans to be the best boutique festival in Ireland, the Indiependence Festival features a diverse range of performers and genres. Tickets for next year's event are already on sale.
Kinsale Gourmet Festival
Kinsale, Co. Cork
Oct. 14, 2023
https://kinsalegoodfoodcircle.ie/festivals-events
Sponsored by the Kinsale Good Food Circle, a collaboration of local restaurants, the Kinsale Gourmet Festival kicks off on Oct. 15th with a champagne reception at Actons Hotel in Kinsale.
This popular food festival gives visitors the chance to sample local seafood, as well as products sourced from local farmers.
The festival also includes the Mad Hatters Taste of Kinsale walking tour, where participants are escorted to all 11 of Kinsale's Good Food Circle restaurants.
Expect to see spectacular cooking displays and taste some of Kinsale's finest fare.

Skibbereen Arts Festival
All across the town of Skibbereen, Co. Cork
July 2024 (dates to be announced)
http://www.skibbereenartsfestival.com/
The whole town comes alive with art, music, theater, film, lectures, workshops, and a big street party.
The Guinness Jazz Festival Cork
Venues throughout the city
October 26-30, 2023
https://guinnesscorkjazz.com/
This is Ireland's largest jazz festival, attracting fans from across Europe and around the world. It is also at the top of the annual festivals in Ireland list.
Approximately 1,000 musicians are expected to perform at over 80 venues at this year's 44th annual event.
This year's headliners include The Fred Hersch Trio, Dr. Linley Hamilton, Kurt Elling, Spyro Gyra, and more.
The Cape Clear International Storytelling Festival
Cape Clear Island, Co. Cork
Sept. 1-3 2023 
https://capeclearstorytelling.com/
The 2022 festival included a combination of live and online events.
The festival, held annually on the beautiful Cape Clear Island since 1994, is world-renowned as the top event in Ireland for keeping the Irish tradition of storytelling alive.
Derry
Carnival of Colours
Waterloo House, 44a-48a Waterloo Street, Derry
August 2024 (dates to be announced)
http://www.inyourspaceni.org/carnival
Expect to experience lots of fun at this annual event that includes a circus and street theater show. All events take place in the heart of Derry. FREE
Derry Halloween
Events throughout the city
Oct. 28-31, 2023
http://derryhalloween.com/
You haven't experienced Halloween until you come to Derry.
For three nights leading up to Oct. 31st, the city takes visitors and locals alike on an illuminated animation trail throughout its historic City Walls, incorporating a variety of haunting tales while passing specially decorated windows, making this a true witchy wonderland.
All the action takes place at the City Walls between 6 and 8 p.m. Keep an eye on the website above for more up-to-date information. FREE
Portstewart Community Red Sails Festival
The Crescent, Portstewart, Co. Derry
July 2024 (dates to be announced)
https://www.facebook.com/red.sails.7/
This annual event, which usually takes place every year in the beautiful coastal town of Portstewart, includes a host of family events as well as storytelling, music, games, Victorian-themed workshops, sand sculpture making, pavement art, and more.    FREE
Seamus Heaney HomePlace
Bellaghy, Co. Derry
Ongoing Events throughout the year
http://seamusheaneyhome.com/
Dedicated to the life and work of Nobel Laureate and Bellaghy native Seamus Heaney, the museum was developed by the Mid Ulster District Council.
It is a purpose-built arts and literary center that includes a variety of exhibitions as well as various events throughout the year.
Check out the website above for the latest offerings.
What are the Top Hostels in Derry, Northern Ireland? Find out here
Donegal
Allingham Arts Festival
Ballyshannon, Co. Donegal
The Abbey Arts Centre and pubs around town
November 8-12, 2023 
http://www.allinghamfestival.com/
This is a community arts festival that takes place in Ballyshannon each November.
It is dedicated to the poet William Allingham, who was born in Ballyshannon in 1824.
Expect to see a variety of live and virtual offerings at this year's event.
A Taste of Inishowen Food Festival
Inishowen, Co. Donegal
August 2024 (dates to be announced)
http://www.clonmanyshow.com/
Held in conjunction with the Clonmany Agricultural Show, this food festival includes food demonstrations and more for the whole family.
Ballyshannon Folk & Traditional Music Festival
Across Ballyshannon, Co. Donegal
Aug. 1-4 2024 
http://ballyshannonfolkfestival.com/
This is the oldest festival of its genre in the world coming from Ireland's oldest town.
Donegal native Charlie McGettigan, Paul Harrington, and others kicked off this year's festival, which featured a number of big names in the traditional and folk music genre.
They included Dervish, Kila, Martin O'Connor, Cathal Hayden, Seamie O'Dowd, Eleanor Shanley and Garadice, No Crows, The Messages, Dave Munnelly Band, The Muddlers Club, The Red Cortinas, and The Porter Bellies, to name a few.
A tribute festival to the great guitarist Rory Gallagher, who was born in Ballyshannon. Over 3 days, enjoy many of Ireland's leading Blues performers on the stage. Street busking, afternoon Blues sessions and nightly gigs at venues across Ballyshannon are all part of the fun. For tickets, visit this page.
Cup of Tae Festival
Ardara, Co. Donegal
End of April/Beginning of May, 2024 (dates to be announced) 
https://cupoftaefestival.com/
Held in Ardara, this small-scale festival takes its unique name from local musician John "The Tae" Gallagher.
Expect trad sessions in local pubs and a music summer school, with workshops for flute, whistle, accordion, and piano players, as well as voice lessons.
The festival concentrates on the Donegal style of fiddle playing.
This festival is not just for musicians, though. Anyone can enjoy it, especially the memorable sessions in Ardara's pubs.
Rent A Cottage in Co. Donegal with Vrbo
Dunfanaghy Jazz & Blues Festival
Arnold's Hotel, Dunfanaghy, Co. Donegal
Sept. 7-10, 2023
www.facebook.com/dunfanaghymusicfestival
The popular Dunfanaghy Jazz & Blues Festival features 60+ bands from around Ireland and across the world.
Earagail Arts Festival
In Various Places Around the County
July 13-28, 2024
www.eaf.ie
This bilingual festival (in both Irish and English) is billed as Donegal's premier summer festival along the Wild Atlantic Way.
The festival usually includes lots of family-friendly events and a strong showing of alternative music and visual arts, as well as circus and theater programs from Ireland and abroad.
Events are held in various places across the county, including Arranmore Island, Letterkenny, and Malin Head, to name a few.
Inishowen International Folk Song and Ballad Seminar
Inishowen Peninsula, Co. Donegal
March 2024 (dates to be announced)
https://inishowensinging.ie/
This 4-day festival consists of traditional singing performances, sessions, workshops, and lectures, all taking place in the villages of Ballyliffin, Dumfries, and Clonmany on the Inishowen Peninsula.
The event is organized by the Inishowen Traditional Singers Circle, which has been involved in a special project of collecting and archiving material related to traditional singing.
Irish Aerial Dance Fest
Aura Leisure Centre, Letterkenny, Co. Donegal
July 15-28, 2024
https://irishaerialdancefest.com/
If you've always wanted to be a circus performer, then these classes will give you an introduction.
Run by Fidget Feet, an aerial circus company that returns to Letterkenny annually to provide lessons to beginners, you'll find everything from one-day taster sessions to full two-week programs.
The one-day sessions focus on getting acquainted with the trapeze, cloud swing, rope, and wall-running skills.
Mary from Dungloe International Arts Festival
Dungloe, Co. Donegal
July-August, 2024 (dates to be announced)
https://www.maryfromdungloe.ie/
A popular music and arts festival that has been hosted by the town of Dungloe for the past 50 years.
Women from several counties across Ireland, as well as from the U.S., Australia, the U.K., and Spain participate.
The festival takes its name from the famous song, "Mary from Dungloe."
The event is a combination of street food, chef masterclasses, producer stories, entertainment, and lots more. Admission is only €4 per person.
Sign up for Wifi Candy to Get Wifi While Traveling in Ireland – take 10% off with code irelandonabudget
Rory Gallagher International Festival
Ballyshannon, Co. Donegal
First weekend in June 2024 (dates to be announced)
https://www.rorygallagherfestival.com/
This four-day festival is dedicated to the life and music of rock guitarist Rory Gallagher, who was born in Ballyshannon in 1948.
Thousands of fans from around Ireland and across the world usually converge on the town to listen to 25 hours of free open-air concerts and pub gigs throughout Ballyshannon.
The 2023 festival will mark the event's 19th year.  FREE
Down
Footsteps in the Forest Festival
Slieve Gullion Forest Park, Co. Down
October 2023 (dates to be announced)
https://www.visitmournemountains.co.uk/whats-on/footsteps-in-the-forest-p795281
This annual walking festival celebrates the ancient traditions that mark the end of the harvest season and the beginning of winter through a magical living storybook tour.

The Irish Open Golf Championship 2024
The Royal County Down Golf Club, Newcastle. Co. Down
June 28-July 3, 2023
https://www.europeantour.com/dpworld-tour/horizon-irish-open-2024/
This is one of the biggest events on the golfing calendar in Ireland.
Open House Festival
2 Queens Parade, Bangor, Co. Down
August 2024 (no dates yet available)
https://www.openhousefestival.com/
This is the only month-long festival to take place on the island of Ireland.
Held in the beautiful seaside town of Bangor in County Down, this year's festival included a series of live events in the Bangor Castle Walled Garden, Free Music in Ward Park, Seaside Revival, the free vintage festival within a festival, plus a host of food events in restaurants across the town.
Folk on a Boat and Island Picnic also made a return to this year's lineup, as well as the sold-out show, Snow Patrol Acoustic on the Bangor seafront.
Dublin
A Taste of Dublin
Iveagh Gardens, Dublin
June, 2024 (dates not yet released)
https://tasteofdublin.ie/

For 4 days in June each year, Dublin becomes a foodie paradise.
The event features some of the city's top restaurateurs, as well as several specialty and artisan food producers.
Sample food from top restaurants or hone your skills at the many chef demonstrations available. Tickets are now on sale at the website listed above.
Bloomsday Festival
Different locations around Dublin
June 16, 2024
http://www.bloomsdayfestival.ie/
The Bloomsday Festival is an annual celebration of James Joyce's Ulysses, the events of which take place in Dublin on June 16, 1904.
The name is inspired by the main character, Leopold Bloom.
Events include lectures, readings, workshops, and walking tours.
Favorite places to visit include Martello Tower in Sandycove, Sweney's Chemist on Lincoln Place, Glasnevin Cemetery, and Davy Byrne's Pub on Duke Street.
The James Joyce Centre runs a special tour on the day of the event.
But you don't have to be in Dublin in June to learn about Joyce's contribution to the city. Check out the website for more information on various tours throughout the year.
Read More: James Joyce's Ulysses Novel Turns 100 Years Old
Bram Stoker Festival
Throughout Dublin City Center
Oct. 27-30, 2023
https://bramstokerfestival.com/
What could be more exciting than a Dracula-themed event, especially at Halloween?
The Bram Stoker Festival, which takes place each October in Dublin, celebrates author Bram Stoker.
The Dublin native's most celebrated novel was of course "Dracula."
Christ Church Cathedral – O Holy Night – A Concert of Seasonal Favorites
Christ Church Cathedral, Dublin
December 2023 (dates to be announced)
https://christchurchcathedral.ie/whats-on/2022-12/
Experience the true spirit of the Christmas holiday season by hearing Christmas carols sung by the renowned choir of Christ Church Cathedral, Dublin.
The one-hour performances will take place on Wednesday, Dec. 7, and Thursday, Dec. 8 from 6-8:30 p.m. Click here to purchase tickets, which sell out fast, so be sure to book well in advance. They usually cost around €25 per person.
Dalkey Book Festival
Takes place in pubs, cafes, shops, schools, and the local town hall
Mid June 2024 (dates to be announced)
http://www.dalkeybookfestival.org/
The Dalkey Book Festival is an annual literature festival held in Dalkey, a seaside town outside Dublin's city center, that spans four days in June.
The festival includes 60+ events celebrating Irish and international writing. The festival plays host to internationally renowned writers, including Booker Prize winners.
Take a look at the 2022 program to get an idea of the caliber of presenters at this popular event.
Dublin Bowie Festival
Venues Around Dublin
January 2024 (dates to be released)
https://www.facebook.com/dublinbowiefestival/
This unique festival celebrates the legacy of David Bowie with a week-long series of live performances, art exhibitions, and film screenings.
Follow the festival's Facebook page for updates and details on tickets.
Dublin Dance Festival
Across the City of Dublin
Mid-May 2024 (dates to be announced)
https://www.dublindancefestival.ie/
The Dublin Dance Festival brings artists and choreographers from around the world to Dublin's streets with a program of contemporary dance events.
Expect performances, workshops, discussions, symposia, exhibitions, film screenings, and more to take place across the city.
Street events, largely in Merrion Square Park, are a popular part of the festival.
Dublin Festival of History
In various places around Dublin
Sept. 25-Oct. 15, 2023
https://dublinfestivalofhistory.ie/

This is an annual festival organized by Dublin City Libraries in partnership with the Dublin City Council Culture Company that provides a fresh perspective on history and its importance in everyday lives.
The festival, with its more than 130 free in-person and online events, attracts Irish and international historians.
Read More: The Best Time to Visit Dublin
Dublin Fringe Festival
In various places around Dublin
September 2023 (dates to be announced)
https://www.fringefest.com/
This annual celebration, on the list of annual festivals in Ireland, attracts over 30,000 people each year.
The 16-day event focuses on new and emerging artists, with entertainment in the form of dance, theater, live art,  visual art, and music. Expect to see 430 artists perform at this popular festival.
Dublin Pride Festival
Venues across Dublin
Mid-June 2024 (dates to be announced)
https://dublinpride.ie/

The city celebrates LGBT life with a lively 10-day program of events that culminates in a huge parade on the streets of Dublin.
Expect music, art, film, workshops, and a range of special events, including the Pride Run and Picnic in the Park, both held in the Phoenix Park.
There are also several social events in the evenings centered around The George and Panti Bar, a popular gay venue in the city.
Dublin Theatre Festival
Sept. 28-Oct.15, 2023
https://dublintheatrefestival.ie/
This festival takes place in 20 venues across the city, including the famous Abbey Theatre, the Gate Theatre, the Samuel Beckett Theatre, and more.
It showcases the best of Irish theatre alongside exceptional international works. This year it will include 17 world premieres.
Howth Roots and Blues Festival
August 2024 (dates to be released)
https://www.howthrootsandblues.com/
The Howth Roots and Blues Festival is a 100% free music festival in Howth showcasing the best in Irish roots and blues artists.
The festival caters to fans of Blues, R&B, Country, Bluegrass, Americana, and Reggae. This year's lineup includes 35 free gigs across six venues around the village and Hill of Howth in a packed schedule that also includes two ticketed headline shows. Headlining this year is Dom Martin and Band, a Blues Instrumentalist of the Year for the past two years at the UK Blues Awards, as well as singer-songwriter Jack O'Rourke who will be performing a candlelit concert at St. Mary's Church at the gates of Howth Castle. MOSTLY FREE. 
International Literature Festival Dublin
Mid-May 2024 (dates to be announced)
https://ilfdublin.com/

The International Literature Festival Dublin is Ireland's leading literary event, bringing together the world's finest writers since 1998 for readings, conversations, debates, screenings, guided walks, and more.
New Year's Festival Dublin
Dublin City Center
December each year
http://nyfdublin.com/
This two-day festival is not your ordinary New Year's Eve party.
It is, in fact, a celebration of Ireland's culture across the centuries, including musical and dance performances, art and design exhibits, and more.
The party gets rolling on New Year's Eve with an open-air concert and a special event called the "Procession of Light."
Proceeds from the sale of lanterns go to Focus Ireland, a non-profit providing services for people who are homeless or at risk of homelessness.
Open House Dublin
Venues across the city
Oct. 7-15, 2023
https://openhousedublin.com/

This is Ireland's biggest architectural festival that includes free admission to specific buildings in the city over the space of a weekend.
Many of the buildings are not regularly open to the public.
They include private homes and parts of the city's university and public buildings.
Pre-booking is essential. Guided tours are provided by experts and enthusiasts, including architects, planners, students, and the people who live in the buildings.
Expect lectures as well as guided walking, cycling, and Luas tours exploring the architecture along various commuter routes in Dublin.
An Open House Junior is available for children as young as 5. FREE

The Dublin Horse Show
The RDS (Royal Dublin Society), Ballsbridge, Dublin
Aug. 14-18, 2024
https://www.dublinhorseshow.com/
The Dublin Horse Show is one of the city's iconic events and a five-day celebration of Ireland's affinity with the horse.
In addition to the superb showjumping competitions, visitors can enjoy live musical entertainment and food offerings in the showground's restaurants, bars, and cafes.
There's lots of children's fun in the form of pony rides and a Kids' Zone area, as well as shopping and people watching of course, too!
Meatopia
Guinness Open Gate Brewery
July, 2024 (dates to be released) 
https://dublin.ie/whats-on/listings/guinness-x-meatopia/
A mix of local and international chefs, along with brewers from the infamous St. James Gate Brewery in Dublin come together to create signature dishes and beers for this signature event.
St. Patrick's Day Festival
Dublin City Center
March 2024
https://www.stpatricksfestival.ie/

For four days, the city hosts a wide range of events, including exhibitions, talks, a number of themed walks, music shows, a craft brew and food fair, the official "greening" of Dublin, and a colorful parade that represents the many different facets of modern Ireland.
This is a St. Patrick's Day celebration not to be missed and is on the top of the annual festivals in Ireland list! MANY FREE EVENTS
Temple Bar TradFest
Temple Bar, Dublin
Jan. 24-28, 2024
https://tradfest.ie/
What started out as a small traditional Irish music festival in 2006 has now become a much bigger celebration of traditional, folk, nu-folk, and rock 'n roll.
Headline concerts take place in some of Dublin's iconic venues, including Kilmainham Gaol and City Hall, free concerts in intimate settings, and free late-night club sessions featuring the best up-and-comers on the Irish trad scene.
The festival also includes "TradFringe," which includes a taste trail, exhibitions, film screenings, workshops, masterclasses, and more. If you're an Irish music fan, don't miss this one next year! FREE
The Big Grill Festival
Herbert Park, Dublin 4
Aug. 15-18, 2024
https://www.biggrillfestival.com/
This is Europe's biggest BBQ festival with over 20 restaurants participating.
No gas or electricity is allowed. Chefs must cook with live fire using natural charcoal and wood only.
Fermanagh
Fermanagh County Show 
Castle Irvine Estate, Irvinestown, Co. Fermanagh
August, 2024 (ates to be released)
https://fermanaghcountyshow.com/
A popular agricultural show that highlights food, technology and innovation in farming and other rural industries. Find out more at the website above.
Read More: What is Fermanagh Famous For? Its Lakes, Waterways, and Ancient Heritage
Galway
Baboró: International Arts Festival for Children
Various events across Galway City
October 13-22, 2023 
https://www.baboro.ie/

This Galway festival is for children and includes music, dance, theater, literature, film, puppetry, storytelling and visual arts workshops, performances, discussions, and exhibitions running across many venues in Galway City.
Suitable for kids ages 3 to 16. Be sure to click on the website above to see the depth and range of programming that is on offer.
Clifden Arts Festival
Various locations around Clifden
September 13-24, 2023
https://www.clifdenartsfestival.ie/
This is the longest-running community arts festival in Ireland and includes visual art content, music sessions, poetry readings, historical walking tours, lectures, and much more.
The festival usually includes creative writing, music, theatre, and film workshops and performances taking place in the local schools throughout the festival.
Galway Comedy Festival
Galway City
Oct. 24-30, 2023
https://www.galwaycomedyfestival.ie/
This festival is a major event on the comedy circuit in Ireland, attracting Irish talent as well as big international stars.
Each night's program is rounded up with a late-night festival club in the veranda lounge of the Galmont Hotel & Spa. Plenty of entertainment in Galway's pubs and other venues across the city during this festival week.
Galway Film Fleadh
July 9-14, 2024
https://www.galwayfilmfleadh.com/

This annual film festival was founded in 1989 as a platform for Irish filmmakers to exhibit their work to peers.
The festival serves as a platform for showcasing the boldest new films and bringing audiences and filmmakers together to celebrate them.
Galway International Arts Festival
Events happening throughout the city
July, 2024 (dates to be announced)
https://www.giaf.ie/
There's really something for everyone at this event, including film and theater showings, music, art exhibitions, talks, street entertainment, and more.
In 2017, the Guardian newspaper named the event one of the "Top 5 Festivals in Europe."
Take a Trip to Ireland with Aer Lingus Vacations – See its latest discounted deals

Galway International Oyster and Seafood Festival
Festival Marquee, Nimmo's Pier, Galway City Center
Sept. 22-24, 2023
https://galwayoysterfestival.com/
This is the oldest oyster festival in the world and one of Europe's longest-running food extravaganzas.
The Times of London called it "one of the 12 greatest shows on earth."
In previous years, it was held at the popular Paddy Burke's Bar in Clarenbridge, about 10 miles from Galway City Center, where the festival was moved in the 1980s.
Tickets are around €80 and include a drink, a half dozen oysters, and two seafood-tasting plates.
Most of the festivities will take place at the Hardiman Hotel.
Tickets for the annual Mardi Gras Gala dinner are approximately €120 each year and include a glass of bubbles with complimentary oysters, a three-course dinner with wine and tea/coffee/Irish coffee.
Galway Theatre Festival
April-May, 2024 (dates to be announced)
https://galwaytheatrefestival.com/
The Galway Theatre Festival was established in 2018 as a platform for independent and emerging artists in Galway City and the entire West of Ireland.
The festival also hosts an exciting lineup of young theater companies and artists from across Ireland.
Loughrea Medieval Festival
Various locations across the town of Loughrea, Co. Galway
August 2024 (dates to be announced)
https://www.facebook.com/loughreamedievalfestival/
The award-winning Loughrea Medieval Festival is a fun and educational free event for all the family.
Includes lots of children's activities, music, food demos, craft demos, short films, a conference, a medieval musical concert, and more. FREE
TedFest
Inishmore, Aran Islands, Co. Galway
March 7-10, 2024
http://www.tedfest.org/

TedFest, otherwise known as the Friends of Ted Festival, is an annual fan convention held each year on Inishmore island, part of the Aran Islands.
It is specifically for fans of the Channel 4 comedy Father Ted.
The show was set on the fictional Craggy Island and followed the lives of three priests.
You can purchase tickets by going to the TedFest website.
The Galway Races Summer Festival
Ballybrit Racecourse
July 29-Aug. 4, 2024
https://galwayraces.com/summer-festival-2021/
This is another one of Galway's major events of the year and also tops the list of popular annual festivals in Ireland.
It is, in fact, one of the longest race meets of any horse racing festival in Ireland.
Select from a range of low-cost Tourradar Tours to Ireland
Kerry
Dingle Peninsula Food & Wine Festival
Dingle, Co. Kerry
Sept. 29-Oct. 1, 2023
https://www.dinglefood.com/
Highlights of this very popular festival include a combination of cookery demonstrations, workshops, a craft beer and cider trail, a farmer's forum, street entertainment, a taste trail, over 50 market stalls, children's events, wine tastings, and more.
Kerry International Film Festival
Killarney, Co. Kerry
Oct. 10-22 2023
https://kerryfilmfestival.com/
This popular film festival celebrates its 24th edition this year across a number of venues in Killarney and alongside a bespoke KIFF screening in Dingle.
This in-person festival includes over 30+ events, including a curated program of short films, family-friendly screenings, the best in new Irish cinema, and a host of industry-expert talks throughout the weekend.
This year, KIFF will announce its 2022 Maureen O'Hara recipient, actress and writer Amy Huberman.

Listowel Food Fair
Listowel, Co. Kerry
Nov. 2-5, 2023
https://www.listowel.ie/event/listowel-food-fair-2021-2/
This is the longest-running food festival in Ireland, established in 1995.
Seminars, tastings, and cookery demonstrations are among the events at this popular event in the town of Listowel, which aims to heighten awareness of the range and quality of food in County Kerry.
Listowel Writers Week
Listowel, Co. Kerry
End of May/Beginning of June 2024 (dates to be announced)
https://writersweek.ie/

The Listowel Writers' Week event is Ireland's oldest literary and arts festival. Writing in all genres is promoted. Writers and readers are encouraged to come together to celebrate the written word.
Other Voices
Dingle, Co. Kerry
December 2023 (dates not available)
https://www.othervoices.ie/events/other-voices-dingle-2022
Enjoy an incredible weekend of music from across the Dingle Peninsula. The event will be streamed live from St. James Church in Dingle and will be available on the Other Voices YouTube channel and across its other social media channels. FREE
Puck Fair
Killorglin, Co. Kerry
Aug. 10-12, 2024 
https://puckfair.ie/
The Puck Fair is one of the oldest fairs in Ireland. It takes place each year on the 10th, 11th, and 12th of August.
Each year, a wild goat is caught and brought back to town, where the "Queen of Puck," usually a local schoolgirl, crowns the goat, "King Puck."
This happens on the first day of the festival and is known as "The Gathering."
The second day of the Puck Fair is known as the "Fair Day" and the third day is when the goat is released from its cage.
The Rose of Tralee International Festival
Events throughout the town of Tralee, Co. Kerry
August 2024 (dates to be announced)
https://www.roseoftralee.ie/
This is, by far, the mother of all festivals in Ireland.
What started as a humble celebration in the town of Tralee in 1959 has blossomed into a major international festival, attracting contestants and visitors from all over Ireland and around the world.
The festival's main venue is the Dome, where the crowning of the Rose takes place.
Other events throughout the week include an "80s Night" disco, also in the Dome, and an array of street entertainment, a street market, as well as other entertainment.
Wander Wild Festival
Killarney National Park, Co. Kerry
March 2024 (dates to be released)
https://wanderwildfestival.com/
An adventure and wellness festival set in the lakes and mountains of the 25,000-acre UNESCO Killarney National Park.
The event has doubled in scale this year with a host of outdoor events for the body, mind, and soul.
Kildare
Punchestown Racing Festival
Punchestown Race Course, Naas, Co. Kildare
April 30-May 4, 2024
https://punchestown.com/
This is one of Ireland's most popular racing festivals, with lots of entertainment for all ages, including plenty of racing to enjoy.
If you don't make it to the festival's other events, be sure to attend the final day, also known as the Ballymore Family Festival Day.
Other events include the Champion Chase, the Gold Cup, and the Champion Hurdle. The organizers say that "old races are hotly contested as old scores from the previous month's Cheltenham Festival are settled."

The Irish Derby
The Curragh Racecourse, Co. Kildare
Sept. 10, 2023
https://www.curragh.ie/
Enjoy a few days at Kildare's Curragh Racecourse, including Derby Day, which is the biggest day on the Irish racing calendar and when the world's best thoroughbreds come to compete.
Even if you don't dress up for the event, it's fun to watch not only the racing but the fashion as well!
Kilkenny
Kilkenny Arts Festival
Various locations around Kilkenny
August 2024 (dates to be announced)
https://www.kilkennyarts.ie/
This is the longest-running arts festival in the country.
Expect a range of performances in different genres, including theater, dance, classical music, Irish traditional music, chamber music, and much more.
Laois
Electric Picnic
Stradbally Hall, Co. Laois
Sept. 1-3, 2023
https://www.electricpicnic.ie/
A popular music and arts festival held in Stradbally Hall in Co. Laois.
This is Ireland's largest gathering of music and arts.
The Electric Picnic has established itself as one of the world's most unique festivals, with a great selection of music, art, theatre, and comedy, among other things.
Forest Fest Music Festival
Emo Village, Co. Laois
July, 2024 (dates to be announced)
https://forestfest.ie/
A unique award-winning Irish music festival showcasing the best of Irish trad and folk. Expect to see an eclectic mix of over 80 artists across four stages.
National Ploughing (Plowing) Championships
Ratheniska, County Laois
Sept. 19-21, 2023
https://www.npa.ie/
The National Ploughing Championships is an outdoor agricultural show that includes a plowing contest.
It is held every September and draws large crowds who come to see the competition and the more than 1,700 exhibitors of farm machinery.
You'll see horse-drawn and tractor plowing, as well as the chance to witness pole climbing competitions, sheep shearing contests, and much more.  An all-round fun day for all ages.
Old Fort Quarter Festival
Portlaoise, Co. Laois
June, 2024 (dates to be released) 
https://www.facebook.com/oldfortquarter/
The town of Portlaoise turns into a medieval center of importance as the town celebrates its heritage.
Part of the celebrations includes a free heritage pub trail, an artisan food market featuring organic offerings from local producers, street theater, games and face painting for children, heritage talks, and more. FREE
Portarlington French Festival
Portarlington, Co. Laois
July 2024 (dates to be announced)
http://portarlington.ie/the-french-festival/

Portarlington's strong French connection makes it the ideal place in Ireland for an annual French festival.
Each July, visitors enjoy a weekend of arts, theater, street entertainment, music, dance, and sporting events, all with a distinctive French flavor.
Among the more interesting events at this fun festival is the International Snail Eating Competition. Lots of French fare to enjoy as well, in addition to a market highlighting local producers.

The Folly Festival
Cullohill Castle, Galesquarter, Co. Laois
July 5th weekend, 2024
http://thefolly.ie/
Considered Ireland's first gender-balanced event, this music, comedy, and culture festival is a fun event for all the family.
Timahoe Heritage Festival: The Vikings Return
Throughout the village of Timahoe, Co. Laois
First weekend in June 2024 (dates to be announced) 
http://timahoeheritagefestival.com/
The basis for this festival comes from the Viking raid on the village in 919 AD.
The highlight of the event is a 10-mile (5K) road race called "The March of the Vikings," following the original route the Vikings most likely took from their fort in nearby Dunrally to the village.
The annual event includes music, storytelling, a crafts fair, a Viking battle reenactment, and much more. FREE
Book a B&B in Ireland

Limerick
Limerick Racecourse
Limerick
Throughout the year
https://www.limerickraces.ie/
Limerick Racecourse hosts up to 18 racing fixtures throughout the year, including National Hunt and flat racing. Check the website above for more details on what to see.
Pigtown Limerick
Venues throughout Limerick
September/October 2023 (dates to be announced)
http://pigtown.ie/
To celebrate Limerick's bacon industry, the city puts on a month-long culture and food series that highlights the great food that is available locally.
The festival includes guided food heritage tours each Saturday during the month of September, which takes in Limerick's Georgian Quarter, free cookery demos, as well as a number of themed restaurant events.
Louth
Boyne Musical Festival
Drogheda, Co. Louth
July, 2024 (dates to be released)
https://boynemusicfestival.com/
Classical chamber music is the main focus of this popular festival, but there are other things to enjoy too, including poetry readings, exhibitions, lectures, and a series of workshops for children.
All take place at Townley Hall, a beautiful Georgian mansion in the Boyne Valley.
Boyne Valley International Film Festival
Droichead Arts Centre, Drogheda, Co. Louth
Aug. 11-13, 2023
https://filmfreeway.com/BoyneValleyInternationalFilmFestival

A festival that celebrates film in the historic medieval town of Drogheda.
Brigid of Faughart Festival
Dundalk and Faughart, Co. Louth
January – February, 2024 (details to be announced)
http://www.brigidoffaughart.ie/
This annual festival celebrates Saint Brigid, Ireland's female patron saint, through a series of lectures, workshops, stories, music, poetry, dance, myth, and more.
Other festival activities include a guided walk through the landscape of Brigid, as well as St. Brigid's Cross weaving workshops for children and adults.
Mayo
Achill International Harp Festival
Achill, Co. Mayo
October 2023 (no dates released)
https://www.facebook.com/AchillHarpFestival/

The aim of Achill's Harp Festival is to shine a spotlight on the harp as the most significant symbol of Irish culture in the beautiful surroundings of Achill.
Tuition from festival harpers as well as other leading Irish tutors will be available to suit all levels of harp students.


Climb Croagh Patrick
Murrisk, Co. Mayo
July 30, 2024

If you're up for it and you are interested in carrying on the tradition of climbing "The Reek" (otherwise known as Croagh Patrick, Ireland's Holy Mountain), you'll want to be prepared.
While Saint Patrick is said to have climbed the mountain during the 5th century and fasted at its summit for 40 days and 40 nights, it was also a pagan pilgrimage route, dating as far back as 3,000 BC, when pagans climbed the mountain to celebrate the start of the harvest season.
Wear good hiking boots and be prepared for a steep climb in certain places, with plenty of loose stones to contend with as well. The view from the top is well worth it, however. FREE
Siamsa Sraide Festival
Swinford, Co. Mayo
August 2024 (dates to be released)
http://bit.ly/2LgAR44
This is one of the largest street festivals in Co. Mayo.
The 2023 festival celebrated 39 years of "ceól, spraoi, craic agus cómhra" in the town ("music, fun, craic, and conversation").
A parade, as well as walks, trad sessions, and a ceili, are part of the fun at this popular County Mayo event. FREE


Meath
The Enchanted Garden (Loughcrew's Lightscape Festival)
Loughcrew Estate & Gardens, Oldcastle, Co. Meath
November – January each year (dates for 2024 to be announced)
https://enchantedgarden.ie/

Now in its 3rd year, The Enchanted Garden: Loughcrew's Lightscape Festival takes visitors on a journey in Celtic mythology using breathing visuals and special effects, along with amazing artworks.
This light spectacle is a "perfect mixture of delighting the senses, embracing Irish legends, and creating everlasting memories…"
The Fairyhouse Easter Festival
Fairyhouse Racecourse, Ratoath, Co. Meath
March 30-April 1, 2024
https://www.fairyhouse.ie/
This is a big event on the Irish racing calendar, taking place over the Easter holiday and featuring notable thoroughbred horses from the industry.
It is also the venue for the Irish Grand National, which will take place next year on April 9th.
Lots of music and festivities to be enjoyed at this popular County Meath event.
Winter Solstice
Brú na Boinne complex, Newgrange, Co. Meath
Dec. 21 or 22, 2023
https://heritageireland.ie/winter-solstice/
The Winter Solstice marks the shortest day and the longest night of the year and is celebrated in several places around Ireland, but most notably at Newgrange in County Meath.
In the Northern Hemisphere, the Winter Solstice occurs on either Dec. 21st or 22nd, when the sun shines directly over the tropic of Capricorn.
For 17 minutes at sunrise, direct sunlight enters the Newgrange monument through a small opening above the entrance known as the "roof box," thereby illuminating the chamber.
Monaghan
Harvest Time Blues Festival
Monaghan Town, Co. Monaghan
Sept. 1-3, 2023
https://www.harvestblues.ie/

If you're a Blues lover, you'll find plenty to entertain you at this annual County Monaghan festival.
The festival includes three-act plays that run from 10 p.m. to the wee hours each night of the festival. You'll also find smaller acoustic sessions in more intimate settings around town.
A Blues Trail offers a varied program of free events as well.
Patrick Kavanagh Weekend
The Patrick Kavanagh Centre
Inniskeen, Co. Monaghan
September 2023 (dates to be announced)
https://patrickkavanaghcentre.com/

This annual weekend of lectures, talks and discussions, workshops, poetry readings, and art exhibitions is a celebration of the life and work of one of Ireland's most famous and beloved poets, Patrick Kavanagh.
Offaly
Birr Vintage Week & Arts Festival
Birr, Co. Offaly
August 4-12, 2023
https://www.birrvintageweek.com/
Next year, the town of Birr Vintage Week & Arts Festival will celebrate its 55th anniversary.
Expect to see vintage cars — everything from fancy Rolls Royce cars to humble motorbikes, carriages, and early tractors — as well as the playing of vintage sports like costumed lawn tennis, croquet, and more.
Street entertainment, an antique/fine art fair, fun in the local pubs, and a special program of movies at the local movie theater are all part of this fun weeklong series of events.
Irish Hot Air Ballooning Championships
Birr Castle Gardens, Birr, Co. Offaly
Sept. 23-29, 2023 
https://irishballooningassociation.com/
The Irish ballooning championships event is the longest-running in the world and is not just for balloon enthusiasts.
Anyone can enjoy watching these colorful balloons soar into the air above the beautiful Birr Castle grounds on the 50th anniversary of the competition.
Ballooning is dependent on the weather and the balloons will only fly if the weather is good.
Roscommon
O'Carolan Harp Festival
Keadue, Co. Roscommon
July 31-Aug. 2, 2023
https://www.ocarolanharpfestival.ie/
The O'Carolan Harp Festival, which takes place in Keadue, Co. Roscommon, remembers Turlough O'Carolan, the blind harpist, who died over 250 years ago.
The legendary composer of instrumental harp music and song, he is most famous for creating Carolan's Concerto.  He is buried in this small village.
Entertainment includes music and theater performances, as well as fun activities for kids.
Táin March Festival
Rathcroghan Visitor Centre, Tulsk, Co. Roscommon
July 7, 2023
https://www.rathcroghan.ie/event/tain-march-2023-storytelling-event/
Celebrate the Táin March Festival 2023 with an even of storytelling, Hear the stories of Queen Maeve, Cúchulainn and An Táin Bó Cuailnge – The Cattle Raid of Cooley, one of Ireland's an epic tale that will be re-told in all its glory at the Rathcroghan Visitor Centre. Call 071-9639268 or email [email protected] to reserve your spot. Free
Sligo
Black Pig Festival
Enniscrone, Co. Sligo
July 27-31, 2023
https://www.facebook.com/EnniscroneEvents/
Inspiration for the Black Pig Festival, held in the seaside village of Enniscrone in Co. Sligo each July, is based on an old legend that tells of a wild boar covered in poisonous bristles that rose from the nearby ocean.
Once the villagers recovered from the initial fright, they ran the boar out of town and killed it in a nearby field.
Thinking the boar was no longer poisonous once dead, one person touched it and died instantly. It was buried soon after, and the mound is still there for all to see.
A sculpture of the boar was created by local artist Cillian Rogers and is situated close to the outskirts of the town.
Entertainment for the four-day festival includes a Black Pig procession, an outdoor funfair, and much more.
Cairde Sligo Arts Festival
July 1-9, 2023 
https://www.cairdefestival.com/
Cairde Sligo Arts Festival is billed as "a unique coming together of artists and audiences." The festival usually includes dance performances, writing workshops, and exhibitions.
Sligo International Summer School Jazz Project
Throughout the town of Sligo
July 25-30, 2023
http://www.sligojazz.ie/
The Sligo Jazz Project is comprised of two parts, a festival, and a school that runs side by side.
The weeklong event also includes performances, workshops, and masterclasses for aspiring and working jazz musicians.
Since its creation in 2005, the event has grown to become one of Europe's most important jazz education events.
Tubbercurry Old Fair Day Festival
Tubbercurry, Co. Sligo
Aug. 9, 2023
https://www.facebook.com/Tubbercurryoldfairday/
Step back in time and imagine what a fair day might have looked like in rural Ireland.
This modern-day heritage and craft festival showcases the area's local heritage traditions, crafts, and various arts-based activities, including agricultural demonstrations, vintage displays, and animals.
Live music and street entertainment are all part of the fun, as well as artisan food stalls, kids' play zones, and more.
Yeats Summer School and Tread Softly Festival
Sligo Town, Co. Sligo
July 27-Aug. 4, 2023
https://www.yeatssociety.com/yeats-summer-school/
The Yeat's Summer School, established in 1958, in honor of the poet William Butler Yeats who spent many summers in Sligo, contains a diverse program of lectures, week-long seminars, and drama workshops.
While it might seem academic, there are other events that anyone can enjoy.
The summer school runs in conjunction with the Tread Softly Festival and that event includes theatre, exhibitions, family events, and guided walks in the local area.
Warriors Festival
Strandhill,  County Sligo
Aug. 26, 2023 
https://warriorsrun.ie/
This annual 15-km (9 miles) is not for the faint-hearted.
Expect to start at the Cannon Gun in the seaside town of Strandhill and then make your way up the mountain and around Queen Maeve's cairn at the summit of Knocknarea.
The run finishes at the beachfront.
Part of the run is on paved runs, but at least 6 kilometers of it includes a 700-foot climb through fields, loose gravel, and unsurfaced, heather-covered paths.
The downward descent is not easy either, with runners traveling over slippery slopes, even in dry weather.
Wild Roots Festival
Hazelwood, Co. Sligo
Beginning of June 2024 (dates to be announced)
https://wildroots.ie/
Enjoy classical, indie rock, folk, jazz, and pop concerts, combined with yoga workshops, art installations, artisan food offerings, circus dance, and drama events, pop-up shows, and theater productions, all in a beautiful lakeside setting.
Read more here.
Blarney Castle Day Tour From Dublin (Including Rock of Cashel & Cork City) 
Tipperary
Clonmel Applefest
Clonmel, Co. Tipperary
Sept. 21-24, 2023
https://www.clonmelapplefest.ie/

Clonmel Applefest celebrates what is genuine and authentic about County Tipperary's culture and heritage.
This annual festival in Ireland is focused on Clonmel, in particular.
The festival began in 2017 with the launch of the "Apple Treasures" project created by local artists.
It explored the history of apple growing and cider making in the Clonmel region.
Lots and lots of activities to enjoy at this annual event, including harvest-related workshops, circus performances, live music, a bakery competition, book readings, and more.
Clonmel Junction Festival
Clonmel, Co. Tipperary
July 1-9, 2023
https://www.junctionfestival.com/

This multi-disciplinary festival celebrates the town of Clonmel and all the artists who live and work there.
Its focus is on theater, circus, dance, rock, world music, and comedy, among other things.
In the past, many of the town's unused shops and offices have been converted into artist spaces for workshops and other arts-related events.
The Common Thread Café grew out of this and is now a permanent fixture in Clonmel.
Artists from the United States, mainland Europe, Scandinavia, and the UK have all performed at this popular festival.
Dromineer Nenagh Literary Festival
Dromineer, Co. Tipperary
September/October 2023 (dates to be released)
http://dnlf.ie/
The historic town of Nenagh and the area around the beautiful Lough Derg is the setting for this popular literature festival.
Events take place at Nenagh Castle, in the Nenagh District Heritage Centre, and aboard the Ku-Ee-Tu on Lough Derg.
Workshops, poetry writing, and musical performances are also part of the festival's diverse line-up.
Tipperariana Book Fair
Fethard Ballroom, Fethard, Co. Tipperary
Feb. 4, 2024
https://fethard.com/histor/event.html
This is considered Ireland's premier annual book fair, with an affordable admission price of €2 per person.
There is something for every book lover at this popular event, including inexpensive second-hand paperbacks to rare books costing hundreds of euros.
Book dealers from across Ireland come to this event each year.
Waterford
All Together Music Festival
The Curraghmore Estate, Curraghmore, Portlaw, Co. Waterford
Aug. 4-6, 2023
https://www.alltogethernow.ie/
This is usually billed as a sustainable and environmentally-friendly festival.
The event is held in the beautiful Curraghmore House & Gardens, the home of the 9th Marquis of Waterford, and highlights critical issues surrounding climate change, fair-trade practices, and more.
Entertainment includes a variety of musical groups.
Find Hotels in Waterford with Priceline
Imagine Arts Festival
In venues across Waterford city and county
October 2023 (dates to be announced)
https://www.imagineartsfestival.com/index.php
Celebrating the arts in Waterford, this festival is now considered one of Ireland's premier arts events.
It also encompasses the Waterford Writers Weekend.
This year's line-up includes music, literature, dance, visual arts performances, and history.
Check the website above for more information on tickets and more.
Spraoi International Street Arts Festival
Waterford City
Aug. 4-6, 2023
http://www.spraoi.com/
Over three days, enjoy free street theater, dance, spectacle, contemporary circus performances, and music shows.
Artists come from around the world to this popular festival.
Waterford International Film Festival
Garter Lane Arts Center, Waterford
Nov. 20-26, 2023
https://www.waterfordfilmfestival.net/
The Waterford International Film Festival, another one of the annual festivals in Ireland, showcases the works of national & international filmmakers and artists.
This year's festival, now in its 17th year, will be a blend of cinema and online screenings, with live events taking place at Odeon Cinema in Waterford City.
Expect to see a selection of live-action films, animation, documentaries, and music videos.

Waterford Harvest Festival
Waterford City, Co. Waterford
Sept. 8-10, 2023
https://harvest.giy.ie/

This popular event celebrates the food heritage of Waterford. Expect to see many small artisan producers as well as food from larger companies.
You'll find cookery demos, food tours, tastings, workshops, and restaurant trails that focus on local produce.
Waterford Winterval Festival
Waterford City, Co.  Waterford
Nov. 17 – Dec. 23, 2023
https://www.winterval.ie/
Winterval is Ireland's largest Christmas festival and returns this year for its 10th anniversary.
Lots of fun events at this holiday event, including Santa's arrival to Waterford, the Waterford Eye, the Winterval Carousel, the Winterval Circus, Magic at the Apple Market, and Winterval's Wizards & Dragons; among other activities.
Westmeath
Fleadh Cheoil na hEireann
Various locations around Mullingar, Co. Westmeath
Aug. 6-14, 2023
http://fleadhcheoil.ie/
This is the country's biggest traditional Irish music festival that is also a major competition welcoming young musicians from around the world.
Wexford
Feile Samhain Family Weekend
Hook Lighthouse, Hook Peninsula, County Wexford
Oct. 28-29, 2023
https://hookheritage.ie/2022-events/

Learn more about the history and mystery of the Celtic festival known as Samhain ("Sow-in" – sounds like the female pig) this Halloween season.
At 1 p.m. and 3 p.m. on the dates listed above, "druids" will tell the story of the festival, together with additional entertainment from the Pirate Princess and her crew.
A Halloween fancy dress competition and an Ogham writing work are also included in the day's events. FREE
Spooky Tours at Hook Lighthouse
Hook Lighthouse, Hook Peninsula, County Wexford
Oct. 28, 29 & 30, 2023
https://hookheritage.ie/2022-events/

Enjoy a "ghastly lantern-lead" Halloween tour on the above dates at 5:30 p.m. 6 p.m. 6:30 p.m. and 7 p.m.
Walk the 115 steps of this historic darkened lighthouse and be prepared for the ghostly tales you'll hear, including the paranormal experiences of previous guests and staff.
This may not be suitable for young children. Tickets are €10 each and should be pre-booked. Visit the website listed above for tickets or call 051-397055.
Wexford Fringe Festival/Wexford Opera Festival
Various venues across Wexford town
October – November, 2023 (dates to be announced)
http://www.wexfordfringe.ie/
The festival incorporates the Wexford Festival Opera and the Wexford Spiegeltent Festival, with over 300 fringe events planned, many of which are free.
Entertainment in the form of cabaret, comedy, theater, literary recitals, as well as musical and visual art will be available. Z
Historical walking tours and literary recitals are also on the program of events.
Write by the Sea
Stella Maris Centre, Kilmore Quay, Co. Wexford
Sept. 22-24, 2023
https://writebythesea.ie/
If you're an emerging or even an established writer, you'll feel right at home at this literary festival, now in its sixth year.
The program each year includes a mix of talks, readings, interviews, and workshops on topics such as marketing one's book online, writing for the stage, on TV, and radio, approaching publishers, and more.
Wicklow
Bray Jazz Festival
Bray, Co. Wicklow
April 2024 (dates to be announced)
http://www.brayjazz.com/

This popular music festival draws performers from around Ireland and abroad. All About Jazz calls it "one of the very best small jazz festivals in Europe."
Events usually take place in the Bray Town Hall, the Harbour Bar, and the Mermaid Arts Centre.
Hallow'en Horror at Wicklow Gaol
Wicklow Gaol, Co. Wicklow
October 2023 (dates to be announced)
https://www.wicklowshistoricgaol.com/
Experience Halloween at Wicklow's Historic Gaol and hear true stories from inside the jail's cell walls, either on the Night Tour on Oct. 28th or the Paranormal Tour on the 29th, which was named Ireland's ultimate virtual reality experience.
You can purchase tickets from the website above.