Please follow and like us:
Reading Time:
17
minutes
Would you like to know how to save money on a trip to Ireland?
This post and page contain affiliate links and I may earn compensation when you click on the links at no additional cost to you.
If you're Irish American, there's a good chance that Ireland is on your list of places to visit given your ancestral connection to the country.
Of course, the same could be said for Australians, Canadians, and the countless other nationalities around the world that claim Irish heritage.
Even if you're not Irish, many people around the world dream of visiting the Emerald Isle.
And why wouldn't they?
Ireland is a friendly country, the scenery is jaw-dropping and the Irish in general love to have a great time, which is exactly what they want tourists to do as well!
Making plans to get there can be difficult, however.
That is especially true if you don't know the best way to get to Ireland on a budget, the right time of year to visit Ireland in terms of cost, whether you should book a coach tour or travel independently, or how much money you even need to vacation there when you take accommodation, attractions, and other factors into consideration.
This post will help demystify things for you and will also give you some valuable tips on how you can save money on a trip to Ireland.
Finding Reasonably Priced Airline Fares
With fuel costs on the rise in 2022, it's more important than ever to start your airfare research in advance.
If you are flexible with your dates, you might want to book your flight with the help of flight search engines such as Skyscanner, Google Flights, Priceline, Kiwi.com, JustFly.com, and others.
If you don't mind short layovers, this option can work out well.
Aer Lingus is the most popular airline when it comes to getting direct flights from the U.S. to Ireland.
Direct flights operate from Boston, Chicago, New York, Newark, Orlando, Philadelphia, San Francisco, Seattle, and Washington D.C.
American Airlines, Delta, and United Airlines also offer a service to Ireland, but check each website as flights to Shannon, for instance, are currently only offered by United.
Aer Lingus also operates a direct service from Sydney to Dublin, and in Canada, you can get a direct flight from Toronto to Dublin.
For residents living in other parts of Canada, you can get flights from Calgary, Edmonton, Halifax, Montreal, Ottawa, Vancouver, and Winnipeg to Dublin, all with connections on Air Canada, British Airways, and WestJet airlines.
There are many options for European travelers, including all of the major ones like Air France, Alitalia, British Airways, KLM, Iberia, Lufthansa, and more.
Paying for Your Airline Tickets with Points
Due to the increase in airline fares over the last few months, it may be a good idea to purchase your tickets with points. If you're still in the research phase, you might want to join a frequent flyer program or earn points with an appropriate credit card.
Some of the frequent flyer programs that you might want to consider include the Aer Lingus AerClub program, Delta Airlines' SkyMiles initiative, MileagePlus (United Airlines), Executive Club (British Airways), Miles & More (The Lufthansa Group), the AAdvantage Program (American Airlines), and Flying Blue (KLM-Air France), among others.
According to a recent review in Travel and Leisure magazine, Delta, American, and United Airlines are among the airlines that offer the best loyalty benefits.
According to the review, American Airlines completely overhauled its loyalty program this year, making it a consideration since the airline does fly to Ireland.
Because miles with some airlines are awarded based on the amount you spend rather than the number of miles you have flown, it is always a good idea to look at other ways to gain points, such as using a particular credit card or signing up for special credit card offers.
According to the Points Guy, the best credit cards to acquire for airfare purchases include the Platinum Card from American Express, the Business Platinum Card from American Express, the Chase Sapphire Reserve card, the Ink Business Preferred Credit Card, the American Express Gold Card, the Chase Sapphire Preferred Card, and the Citi Premier Card.
Packing for Your Trip to Ireland
When booking your tickets, be mindful of the airline's luggage requirements.
If you are traveling to Ireland for a short period, you may get away with simply bringing hand luggage.
If you do, make sure your bags conform to the width and weight requirements that you'll find on any airline's website.
Pro Tip: If you are flying to Ireland on Delta and you book your flight with the Delta SkyMiles Gold American Express card, you can get your first checked bag for free.
Here are some additional tips that should be useful once you begin to pack for your trip to Ireland.
Carry-on luggage: If you are flying for, say, a week to Ireland, I suggest that you bring carry-on luggage only, something that is soft, meets the airlines' requirements, and can fit in the overhead bins.
Soft bags usually have several side pockets, which come in handy.
By clicking on the Amazon links below, I may earn a small commission from the Amazon Associates Program. However, you will not incur any additional costs by doing so. 
My husband and I used these carry-on bags on our 2019 trip through Holland, Germany, and Belgium and they were perfect. You can carry them by the handle or as a backpack.
A cheaper alternative is this popular piece of luggage from Amazon that comes with a built-in TSA lock.

Toiletries – when it comes to items such as creams, lotions, makeup, shaving cream, and other personal essentials, be sure to pack items in your carry-on luggage that are 100 ml. or less (3.38 ounces). Note that this rule has been lifted at Shannon Airport.
Put them in clear bags that are visible to the TSA agents if, by any chance, they open your bags. If you plan to check in a bag, there's no need to worry about this. Larger personal care items are fine.
Electronics – I always bring my laptop and any other electronic essentials in my handbag/pocketbook.
By clicking on the Amazon links below, I may earn a small commission from the Amazon Associates Program. However, you will not incur any additional costs by doing so. 
Luggage manufacturers are also making items that come with built-in chargers that are very convenient when you want to charge up your phone or laptop at busy boarding gates.
Packing – for us ladies, it's always a challenge to pack lightly and bring items that we really want to wear when on vacation. I'll admit it takes practice but after years of traveling back and forth to Ireland, I've learned to pack light and coordinate my outfits.
Given Ireland's changeable weather, it's always a good idea to wear layers, so you are not packing bulky sweaters.
Choose outfits that are interchangeable. For example, choose a blazer that matches a specific skirt or pants and do the same with accessories.
I rely on a packing list so that I don't forget anything. Packing wrinkle-free clothing is also a major plus. Finally, tightly roll your clothing and place it in your bag, which will give you more room.
Read More: Packing Tips for Traveling to Ireland on a Budget
Best Time of Year to Visit
While Ireland is definitely more popular during the summer months, it is also the most expensive time to visit and the lines to popular tourist attractions are much longer, too.
Of course, I'm not discouraging you from visiting Ireland during the summer at all.
The days are really long in July and August (the sun doesn't go down until close to 11 p.m.) and the weather is milder.
However, if you're thinking about ways to save money on a trip to Ireland, you should consider going there during the "shoulder season."
That includes the spring and fall months (anywhere from April to May as well as September).
September is a beautiful month to visit Ireland and while the days are getting shorter, there is still plenty of light to get around and see everything.
You'll find prices are much lower during the off-season (October through March). Don't be put off by Ireland's weather.
By clicking on the Amazon products below, I may earn a small commission from the Amazon Associates Program. However,  you will not incur any additional costs by doing so. 
Coach Tour or Independent Travel?
I'll admit that there are pros and cons to both.
Some coach tour companies can be expensive, and you don't have much control over your accommodation as that is frequently worked into your tour package.
On the other hand, everything is planned in advance for you, which means that all you have to do is show up!
However, if you want my opinion, Ireland is best seen independently.
If you're up for renting a car, you'll discover areas of Ireland that no bus tour company will ever take you to.
Of course, if you decide on this option, you will need to plan your trip carefully, especially if you're traveling to Ireland on a budget.
Read More: Private Tours of Ireland: How to See Ireland on Your Terms
Getting Around: Rental Car or Not?
Like I said above, getting around Ireland by car is the best way to see all of the great things that Ireland has to offer.
If you're apprehensive about driving in Ireland on the left, then this option is definitely not for you.
However, there are ways of getting around this. I suggest basing yourself in Dublin and taking a number of day trips from the capital that will give you a flavor of what to expect in different regions of Ireland.
If you're ok with driving a rental car in Ireland, by all means, do so.
In Ireland, you'll find many car rental companies to choose from.
Unfortunately, car rentals in Ireland have skyrocketed this year.
Because of this, I suggest that you book your car well in advance to get the best rate by either going directly to a car rental company like Sixt, for example, a brand that I used without issue many times, or by comparing prices using online car rental reservations like Discover Cars, RentalCars.com, Travelocity, Priceline, Costo Travel, BookingBuddy.com, and others.
It's reliable and cost-effective and they gladly accept the CDW coverage that is offered by my Delta SkyMiles Gold American Express card.
Aside from the cost of the rental car, fuel is an expense that you should take into account when you are planning your vacation in Ireland.
The average cost of petrol/gas in Dublin as of July 2021 was approximately €1.54 per liter. As of July 2022, it is €2.14 per liter. Prices down the country are cheaper but still expensive by American standards.
Diesel cars are equally expensive to maintain in Ireland right now, with the cost per liter at €2.35 in Dublin at the moment. Note that there are approximately 3.78 liters to a US gallon.
Public Transportation
If you are staying in Dublin, I suggest making use of Dublin's public transportation system.
It includes Dublin Bus, the Luas, and the DART. Read more about each of them here.
There is really no need to rent a car while staying in Dublin.
Even if you don't have a rental car, you can still see other parts of Ireland.
Granted you won't see the places you might stumble upon while driving, but you will definitely get a taste of the Irish countryside by using the country's public transportation system.
The Irish Rail network covers Belfast, Cork, Limerick, Galway, Kerry, Mayo, Sligo, Waterford, and Wexford, to name a few destinations.
Check out the map below to see the complete network of trains that leave Dublin each day.
Save money by purchasing one of three travel tickets/cards from Irish Rail.
The Trekker Pass is an unlimited four-day pass for adults that can be purchased for €110.
You must travel for four consecutive days throughout the Republic of Ireland after purchasing the ticket. The ticket can be purchased at various train stations across the country.
With the Explorer Travel Ticket, you can get five days of unlimited travel out of 15 consecutive days of travel within the Republic.
The cost for adults is €160 and €80 for children. Tickets can be purchased at various train stations.
The Leap Visitor Card is the best value if you are combining sightseeing in Dublin and in other parts of Ireland.
It offers discounted unlimited travel for 1, 3, or 7 days on Irish Rail, DART, Luas, Dublin Bus, Airlink airport bus services, and a new commuter service within Dublin called Go-Ahead Ireland, an initiative for travelers with special needs.
Keep an eye on the Irish Rail web fares page to avail of special offers, which include heavily discounted rail tickets for passengers who book 7 days or more in advance of their travel.
One-way fares for adults are as low as €12.99 and €7.25 for children.
If you'd rather see parts of Ireland by bus, Bus Eireann serves every corner of the country.
The Open Road Travel Pass for €60 will give you 3 days of unlimited, hop-on, hop-off travel out of 6 consecutive days. The pass can be purchased at any Bus Eireann bus station.
Read More: Getting Around Ireland on Public Transportation
Accommodation
Like other vacation destinations, there's a wide variety of accommodation to choose from in Ireland. For travelers to Ireland on a budget, there are more choices than you would expect. Prices have increased, however, in recent months so it is also a good idea to book well in advance.
For millennials and generally anyone under 30, hostel accommodation is often a common choice and is of course, cheaper.
Search for Accommodation in Ireland
Ideal for City Breaks
The Generator hostel in Dublin has a great reputation for being clean, safe, and moderately priced.
The average price to stay in a 6-bed female dorm is an affordable $22/€22.68 per night.
If you value your privacy, a deluxe king room will set you back about €94 per night (accommodates 1-2 people). For a family of 4, expect to pay around €159 per night.
The Dublin facility maintains a 24-hour reception and 24-hour security and has free WIFI, late check-out (after 10 a.m.), hot showers, free linen, as well as a bar, a restaurant, and more.
Breakfast is not included in the price of a room.
The Jacobs Inn hostel, also in Dublin, has earned rave reviews from customers. It's another great pick for budget accommodation in Dublin.
Hotels in Dublin tend to be pricey, just like any other large city in Europe.
I regularly use Booking.com as my go-to research tool for accommodation in Dublin and anywhere else in Ireland.
One of my personal favorites is Kelly's Hotel in the heart of the Temple Bar district. Conveniently located to all of Dublin's popular tourist attractions, this boutique hotel averages around $92 per night USD for two people sharing.
Ideal for Longer Vacations of a Week or More
Self-catering accommodation is becoming more and more common among budget-conscious travelers to Ireland.
This is a great option for pretty much anyone, including families, couples, and a group of friends.
Choose accommodation by the ocean on Ireland's Wild Atlantic Way or in an apartment in one of Ireland's more popular cities. The choice is yours.
Most self-catering accommodation in Ireland includes bed linen, towels, the use of kitchen facilities, utensils, washers and dryers, and more.
Ireland is famous for its B&Bs and you'll find plenty of them there, too. If you book through B&B Ireland by using the ad below, you can choose from a variety of accommodations.
If you're a walking enthusiast, for example, there are several "Walkers Welcome" B&Bs to choose from in various parts of Ireland. Other interests are also catered to as well. Be sure to check out what's available on the site.
The average one-night stay is €90 for two, although that can be more or less depending on where in Ireland you're staying.
Eating Out (Or In)
Eating out can get expensive anywhere and Ireland is no exception. Here are some ways you can reduce the cost.
If you're staying in a rented cottage, take advantage of its cooking facilities and make your own meals (at least some of them).
I have found that food shopping in Ireland is cheaper than in the U.S. and if you shop at the bigger supermarkets like Lidl or Aldi, you'll be sure to get additional savings.
Other supermarket chains in Ireland include Dunne's Stores, Tesco, Spar, Centra, and more.
Happy Hour dining is available at many restaurants across Ireland, including the more expensive ones. Check their websites beforehand or call ahead.
Avail of the carvery meals that many pubs/restaurants in Ireland serve throughout the day. You're sure to get a three-course meal for a very reasonable price that will keep you going for hours.
Eat a large breakfast and skip lunch. Save your money for a more substantial evening meal.
How Money Will You Need?
If you live in the U.S., Canada, Australia, the U.K., or any other part of the world not in the European Union, you'll need to exchange your local currency for Euros.
As with all currencies, the exchange rate fluctuates every day. Keep an eye on it at this currency exchange website.
I usually bring about €200 with me in cash, then use my debit and/or credit cards for specific purchases.
If you haven't already, apply for a credit card that does not incur foreign transaction fees as visits to ATMs and additional charges on purchases will add up pretty quickly.
The Chase Sapphire Preferred Card and the Capital One Venture Rewards Card are among the best in the U.S. Be sure to do your own research.
The amount of money you'll need in Ireland will depend largely on your budget and the kinds of activities you'll be doing while there.
Expect to spend approximately €100 a day while in Ireland, although that will vary. You will spend more in larger cities like Dublin, however.
Attractions
Museums – if you're staying any length in Dublin, be sure to check out the many free museums and galleries that dot the city. My favorite is the Chester Beatty Library, a treasure trove of amazing artifacts.
Many museums across the country are also free, but if you want to save when visiting the fee-paying attractions, you might want to purchase the Heritage Card, which you can find online.
For €40, you can gain entrance to more than 65 attractions across Ireland, except for Muckross Traditional Farms.
The card is valid for a year. Seniors aged 60 pay €30, while the cost for children ages 12-18 is €10.
In addition, most attractions in Ireland offer discounts for families. And teens with a student ID can also get into Irish attractions for less than the normal price.
Staying Connected
While there are still areas of the country that have poor WIFI coverage, a good deal of it is pretty well connected.
Finding ways to save on Internet connectivity will also factor into how to save money on a trip to Ireland.
You'll find free WIFI in most restaurants and pubs, as well as in the hotels, B&Bs and other types of accommodation.
There are a number of options where you can save, including turning off the data on your phone once you reach Ireland and connecting online only when you have free Wifi.
However, most people nowadays want to stay connected, even while holidaying abroad. Here are some other options.
Contact your local mobile provider and purchase that company's international mobile plan.
Here in the U.S., the average cost is about $10 a day, in addition to international roaming charges. This can get pretty expensive.
You can also avail of a service called Wifi Candy. Coverage is good for up to 10 devices. You can pick up the device at Dublin Airport or at locations in Dublin City Center, or have it delivered to your hotel in advance.
When signing up for a Wifi Candy rental, use the coupon code COLETTECONNOLLY to get 10% off the total cost.
Rent for 3 days or 1 or 2 weeks.
Other options include purchasing a SIM card when you get to Ireland that you can use in your unlocked smartphone.
To unlock your iPhone, go to the Apple website for instructions, then contact your mobile carrier. Ask them to unlock the phone for you.
If you have an old iPhone lying around, I suggest using one of those instead of the one you currently use.
You can also buy one at the Vodaphone shop at Dublin airport or in many small shops/newsagents throughout Ireland.
Read More: How to Get Wifi in Ireland 
Travel Insurance
While this won't seem like a cost-saving strategy at first, purchasing travel insurance is actually a good investment.
In the unlikely event that something unfortunate happens and you need to cancel your trip, travel insurance will provide some peace of mind.
When might you need travel insurance?
Think about these scenarios.
Your trip is cut short due to an illness
Your flight is delayed overnight due to bad weather and you need a hotel room (not all airlines will cover that cost)
Your baggage is lost
Medical assistance is needed while you are abroad
You need to cancel a non-refundable ticket due to a family member's illness or death.
Also, most people believe that the medical insurance coverage they have at home will cover them if they become ill abroad. This is simply not true.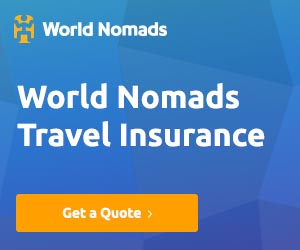 According to the U.S. Travel Insurance Association, the cost to purchase travel insurance should equal 4 to 8 percent of the total price of your ticket. Prices are often calculated based on the length of your trip, your destination, and your age.
Read More: Travel Insurance Explained: Everything You Need to Know Before Your Trip to Ireland
Is planning a vacation to Ireland in the near future for you? Are you eager to know how to save money on a trip to Ireland?
If so, I hope these tips are helpful to you. Let me know in the comments if they were or if you have any other tips that you'd like to add.
As always, you can sign up for my regular e-newsletter here where you'll find additional information not offered on this website.